Tango Technique Training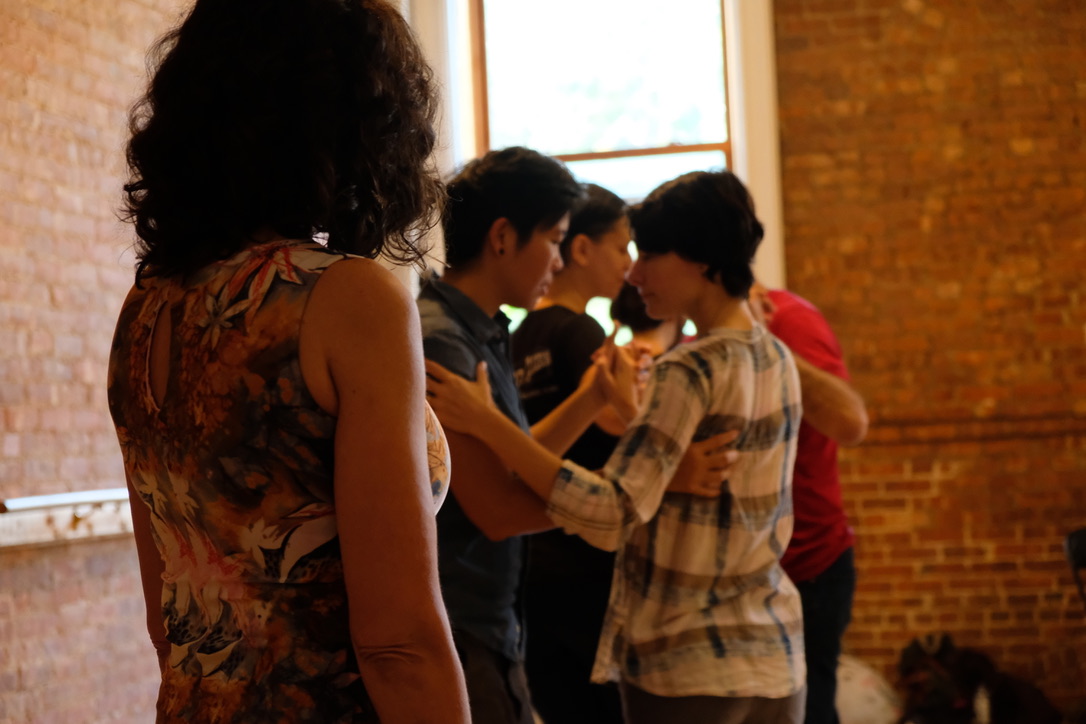 Precise technique is an essential component to the efficient and optimal use of our bodies, and in achieving balance, control, a pleasing aesthetic and a pleasurable experience.
Technique is one of the three main pillars of teaching at QTC, along with "Structure of Improvisation" and "Music".
This year we continue our weekly technique training in the foundational principles of tango movement with Carla Marano. She will instruct and guide us through series of exercises that will help us work towards finding fluidity and ease within our own bodies.
Open to all experience and skill level including beginners.
We will be working individually so partners are not necessary.
Carla Marano
Carla belongs to a generation of dancers that helped transform tango from a popular dance form with virtually no pedagogy, into a highly-sophisticated, deeply-understood art form. This was accomplished through many years of penetrating investigation into its movement technique, technical language and musical interpretation. Carla was an essential part of this investigative process, which has fueled the evolution of the dance, and its explosive popularity worldwide.
Over the years, Carla has devised her own didactic method based on her unique approach to the dance, a system which she has been able to share with colleagues from different generations and styles. She gave courses in different academic institutions, organizations and special events in Buenos Aires, such as La Viruta, CITA, and Festivals of the City Government of Buenos Aires, among others. Since 2013 she runs the popular investigation space 'La Propuesta' with Octavio Fernandez in La Viruta and El Juvenil.